Your ads will be inserted here by
Easy Plugin for AdSense.
Please go to the plugin admin page to
Paste your ad code OR
Suppress this ad slot.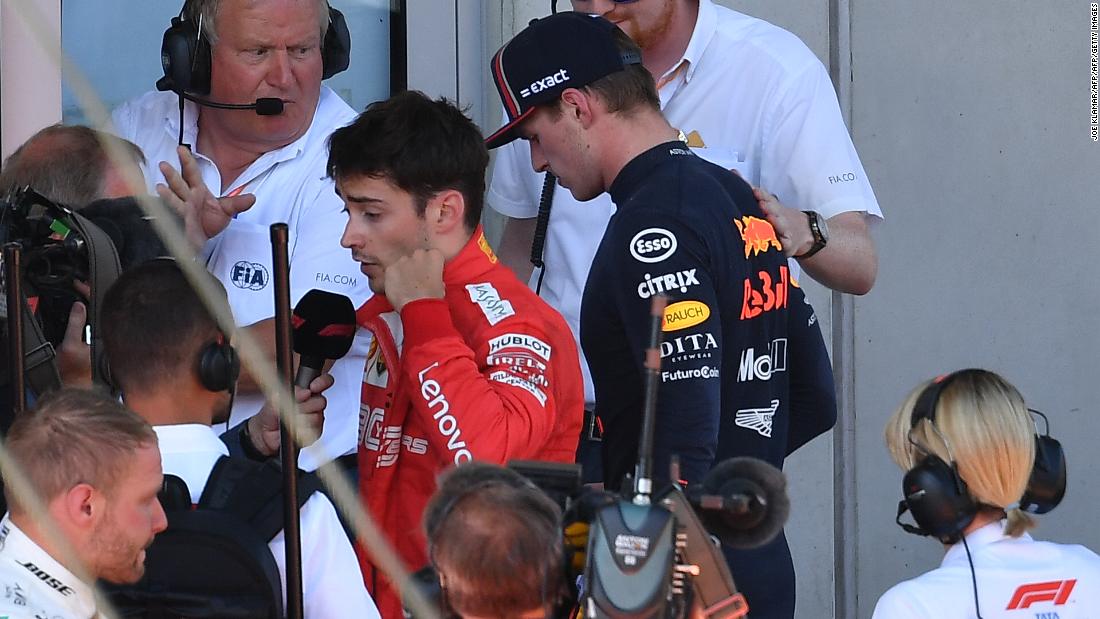 Racing for Red Bull at the Red Bull Ring, Verstappen brilliantly made up ground after a dreadful start and passed Ferrari's Leclerc in turn 3 on lap 69 after they banged wheels Sunday. The Dutchman — who tried to pass Leclerc a lap earlier at the same place — subsequently beat Leclerc by roughly three seconds. Visit CNN Sport for more news and videosAfter the champagne corks were popped, however, the stewards investigated the incident with both racers being called in to give their view of what happened. The four stewards ultimately declared — more than three hours after the race's conclusion — in their reasoning that "in the totality of the circumstances, we did not consider that either driver was wholly or predominantly to blame for the incident. We consider that this is a racing incident."
'Stealing' if result overturned
Speaking before that decision was rendered, Red Bull Team Principal Christian Horner said that F1 would be "stealing" from Verstappen if they overturned the race results. "It's hard racing. If those things are not allowed in racing then what's the point in being in Formula 1?" Verstappen himself said moments after the race. Leclerc, though, saw things differently when he spoke to Sky, also just after the race. He is still seeking a first victory. "I'm angry," he said. "Feeling it from the inside, it was an unfair move, but I need to watch it to understand the full situation. On the first try he left me with a car's width and on the second move he didn't." The result ensured Mercedes didn't win for the first time this season. But its driver, Valtteri Bottas, grabbed the final podium spot while teammate and five-time world champion Lewis Hamilton had to settle for fifth after being overtaken late by longtime Ferrari rival Sebastian Vettel. Earlier this month, a similar brouhaha unfolded after Vettel finished first in the Canadian Grand Prix. He was later handed a five-second penalty for rejoining the circuit in an unsafe manner and Read More – Source